WOMEN'S AGRICULTURAL COOPERATIVE OF

MELISSOHORI

 

«EUGE»
Melissohori, or Baltza as it was called is a village norteast of Thessalinoki and belongs to the municipality of Oreokastro. In 2008 a group of women had the idea of establishing a women's cooperative. It was formed under the name "EUGE" in february 2009 after many months of meetings with ANETH.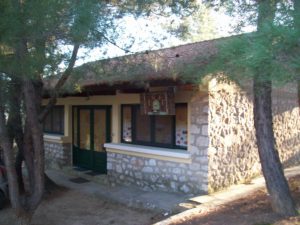 The women in the cooperative today are 7, even with our peculiarities but with a common and stable purpose to keep everything that we have learned from the greatest housewifes (mother, grandmothers) and keep what we call "traditional, pure and handmade products". Everything that anyone found in every farm house, made by itshousewife. Our product goes along everyday life of a house (pasta, sweets, jams, cookies, pies)and any social event.  We believe thatt a product to be traditional must be made witht love above all, as if you were preparing it for your own family. Also the materials used should be as close as possible to what we call "homemade".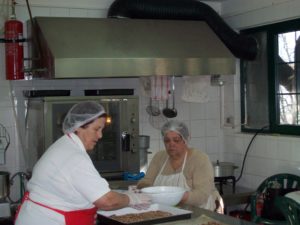 That's why we always prefer the ingredients that we use to be always from the local markets . We try to support local professionals so that they will support us as well.  We also make cereal bars and brioches. Our product wont be in large amounts because are made by hand without any significant machinery contribution.  Our goal is to cooperate with cooperative grocery stores. We have a young business that we hope to keep alive, so let's not forget how few are the jobs for women in villages.
Our workshop is in the area of the old camps of Melissohori. So far, we have not received any subsidies  except of a program from "Apostoli" and the IOCC. We are trying to start a business from scratch relying on our work and not having significant financial gains. In the future we are hoping to complete fitting out of our workshop and  the extension to a wider market audience.
We hope in the difficult times that we live to survive and develop a healthy business for women in our society.